As you may remember, in 2019 in Turkestan region we recorded the mass death of reptiles in the deep (up to 2.2 m) multi-kilometer trenches, which were used to fence agricultural fields. Different species of reptiles fall into these trenches, such as the Central Asian tortoise, yellowbelly, boa constrictors and some other species of animals.
The use of such trenches violates articles of the Environmental and Land Codes of the RK, as well as the Law of the RK "On the Protection, Reproduction and Use of the Animal World".
In previous years, the facts of animal deaths in the trenches caused a great resonance in the media, and a number of reports were sent to the authorized bodies. During a second survey in the spring of 2021, it turned out that the problem remained, but in the second half of the year, thanks to the support of the Akimat of Turkestan Oblast, the process of eliminating these trenches began.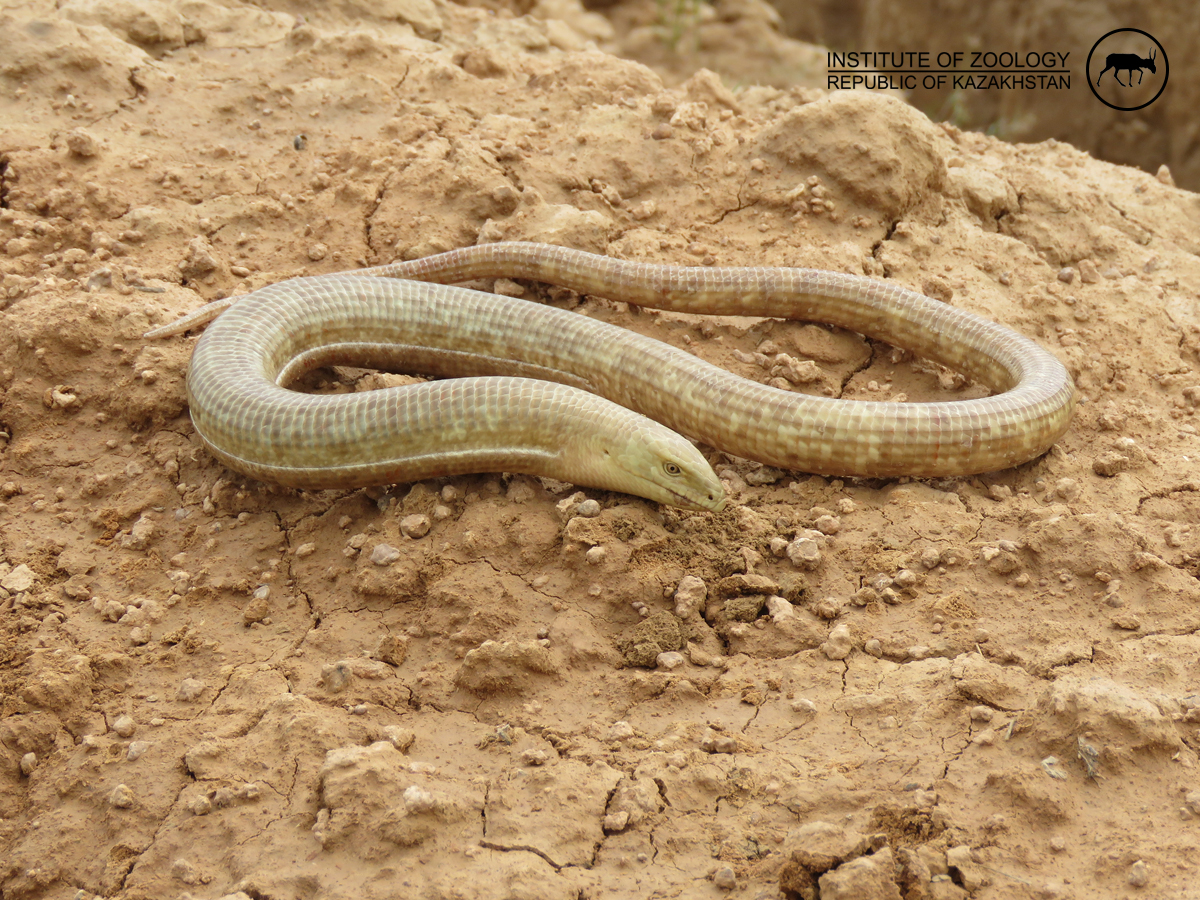 In May 2022, we again surveyed these sites, with the support of the Central Asian Desert Initiative (CDI) and the Ministry of Education and Science of Kazakhstan. It turned out that the trenches were still in use, including those surveyed in 2019 and 2021. For example, one trench 35 km long in a field located on the border of the Kele and Saryagash districts found 76 Central Asian tortoises, 7 eastern boobies, 3 multicolored gooseflies, 19 multicolored puffins, and 8 yellow-belly (listed in the Red Book of Kazakhstan) when inspected 4 km in length.
Presumably up to 1000 reptiles die here annually from exhaustion or flooding by precipitation. And, alas, new trenches, which were not present in 2019, have been noted.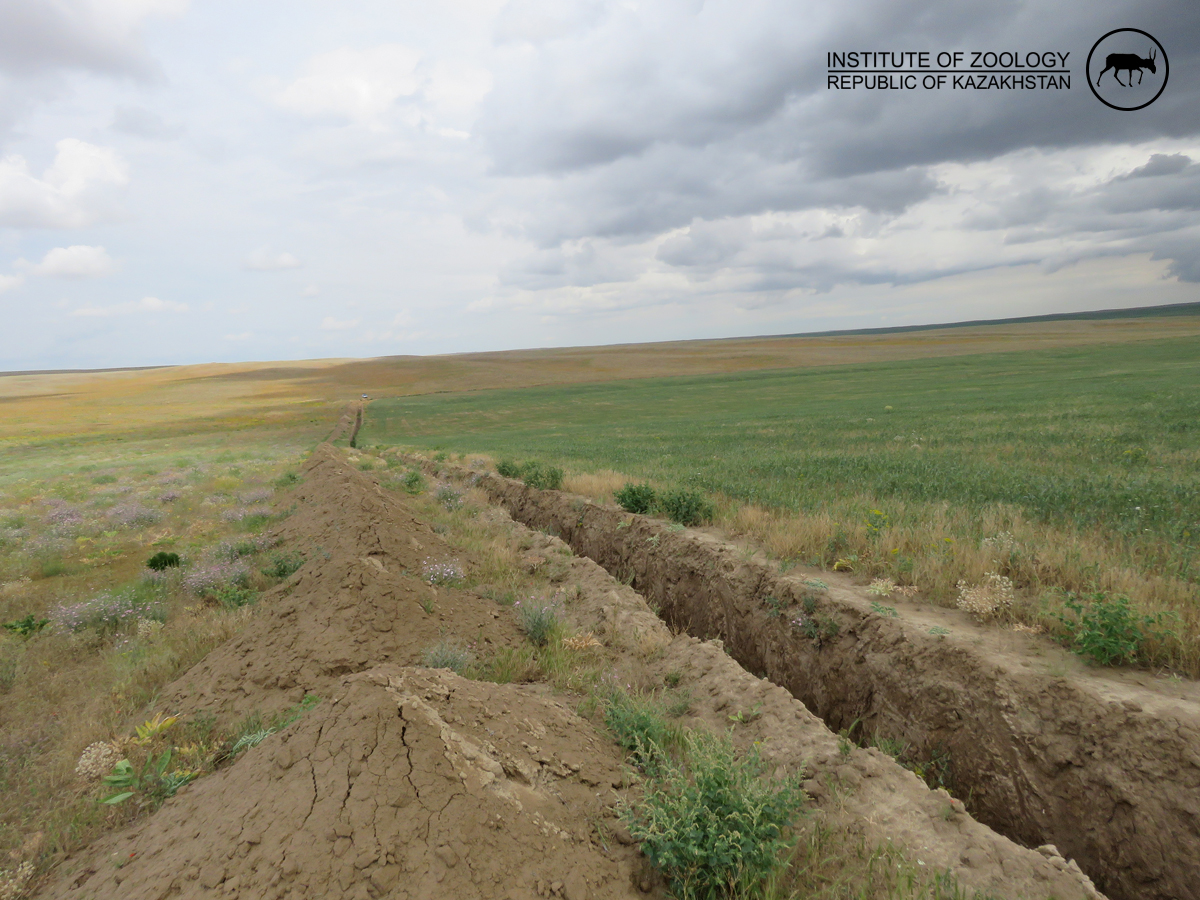 Currently, the Institute of Zoology as well as the ASBC are preparing a number of appeals to the authorized bodies to eliminate such trenches and prevent further fencing of the fields in such a barbaric way.
We also appeal for your help – we are looking for volunteers who could help save the animals, which were left in the death traps. If you would like to help, email info@zool.kz.