As you know, at our Institute on April 13-16th a conference "Zoological research in Kazakhstan: results, problems and perspectives" was held, it was devoted to the 90th anniversary of the Institute of Zoology. The work of the conference, in which about 210 specialists participated, was held in 7 sections, 3 round tables and plenary sessions during 3 full days. All in all more than 140 reports were made (working languages – Kazakh, English, Russian), including 14 plenary ones. And that's not counting more than 120 participants who took part by correspondence with the publication of articles.
More than 100 organizations, including research institutes, universities, PAs, private companies and nurseries from China, Israel, Hungary, Czech Republic, Croatia, Azerbaijan, Russia, Ukraine, Belarus, Uzbekistan, Tajikistan, Kyrgyzstan were present. The proceedings of the conference were published in a multi-page collection of articles (937 pages). During the conference 3 cooperation agreements were signed with organizations from Russia, Belarus and Kazakhstan.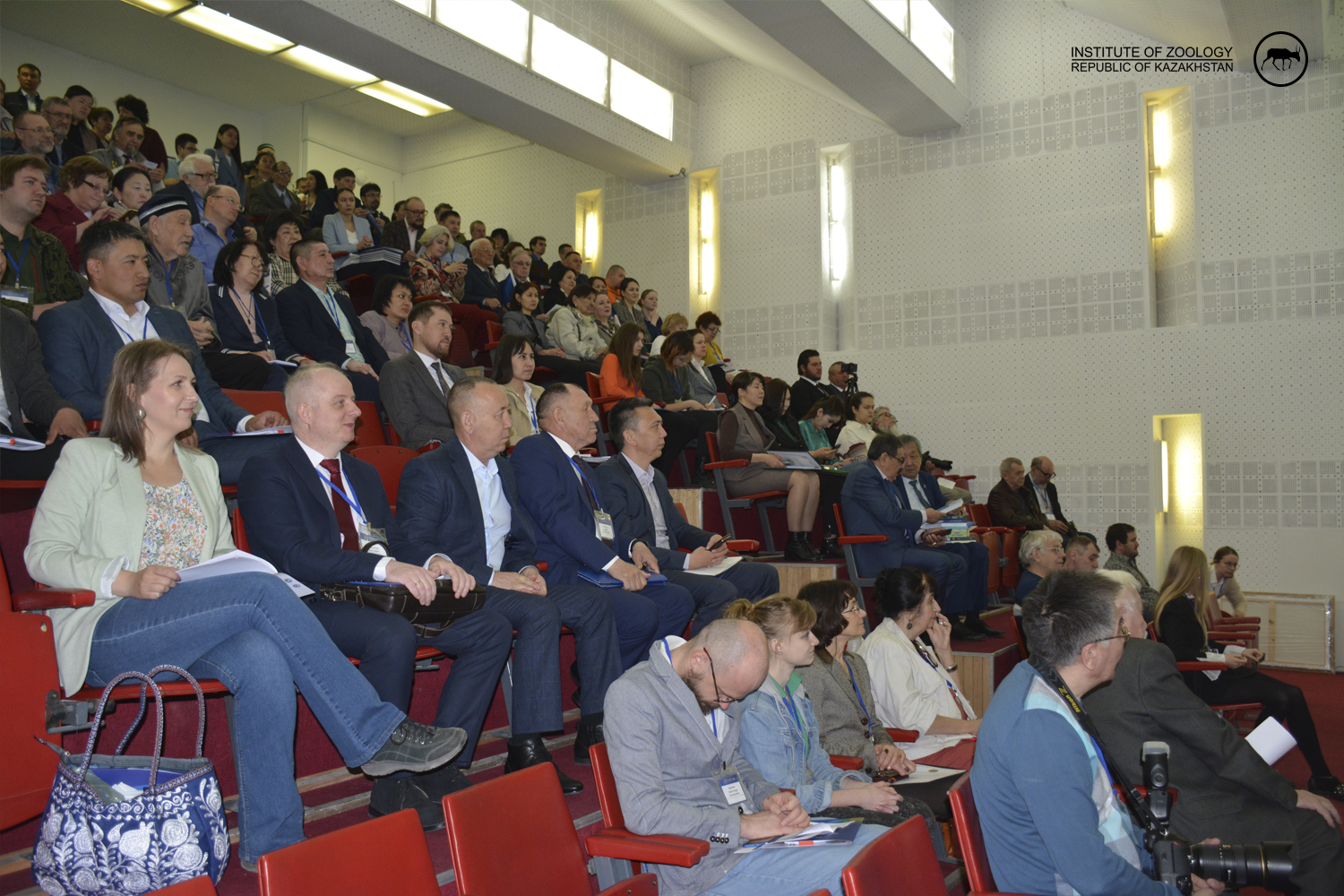 Our institute was congratulated by colleagues and friends from various organizations, both domestic and foreign. At the opening ceremony, welcoming speeches were made by the vice-president of the National Academy of Sciences of Kazakhstan, the chairman of the Committee on Forestry and Wildlife of the Ministry of Ecology and Natural Resources (who also gave a welcome letter from the Minister of Ecology), the deputy director general of the Xinjiang Institute of Ecology and Geography of the Chinese Academy of Sciences, the deputy director of the Institute of Zoology of the Russian Academy of Sciences, and many others.
We thank everyone who participated in this important event and shared their knowledge and ideas. Without your participation, this event would not have been possible.
You can find photos from the event and other necessary information about the event on the page "Zoological research in Kazakhstan in the XXI century: results, problems and prospects" in the conference section of our website.
The conference was an important event for zoological science in Kazakhstan and we are glad that we could accommodate so many professionals at this event. Thank you all for your support!